Anonymous asked: I'd recommend the composer Lemm to anyone looking for something a bit similar to Treow :D h t t p : / / w w w . y o u t u b e . c o m /watch?v=e7__IOqT4ZE (remove the spaces, I can't post links here) Not really a question but I'd look at it. Lemm is a bit similar to Treow to me - a bit jazzy and electronic. Also, I love this blog <3
Anonymous asked: hi! whats the password for electrocutica s/s 2011?? ovo thanks!
3 tags
6 tags
6 tags
5 tags
5 tags
5 tags
5 tags
Anonymous asked: Are Tranquilla and Treow married or engaged?
1 tag
Lol ohey it was just Shizuka Kitajima's birthday on April 30th  http://electrocutica.tumblr.com/post/49368220661/2013-4-30 https://twitter.com/Tranquilla/status/329534901386874880
1 tag
Anonymous asked: piece of cipher is down D:
e-roiro asked: Hey, do you happend to have the sheet music for Treow works? Because the link for elektlyze doesn't exist anymore >.<
2 tags
sodamnrelatable: when albums have songs that fade into each other  oh yes. REVERSUS has that I think
staryumaniac asked: I posted my emails to the ELECTROCUTICA tag. I didn't even know they had livestreams *crawls behind a corner* I had heard a treow song once on a Vocaloid radio station last year, leading me to look into him, but didn't really get into ELECTROCUTICA's works until late October/early November.
3 tags
Anonymous asked: Also, I think electrocuties would be a cute name for the bandom (????) *rolls away in shame*
e-roiro asked: Aaah, you lucky! Someday I'll have that autograph too 。◕‿◕。 Someday...
2 tags
2 tags
2 tags
4 tags
e-roiro asked: Unhappy Refrain is cool ineed。◕‿◕。 want to see treow autograph so bad uwu. I have Dye Synthesis Extended too
2 tags
staryumaniac asked: Personally I feel like ELECTROCUTICAN isn't bending it into some kind of bandom since all we did was put an N on the end/ I mean I guess it would be going deeper if we took a line of the song or something?
2 tags
staryumaniac asked: (Myself I think I like electrocuticans :P) But is tranquilla treow's girlfriend or something? Also yes it is Treow who speaks english because he emailed me back once (i nearly died)
2 tags
1 tag
staryumaniac asked: Alright to make gifs what I do is use hypercam to capture the video to an AVI. then I use a really old adobe imageready (imagready 3.0) and load the avi, pray nothing breaks. Then I crop it and delete any extra frames and such and then preview in browser and save the gif. Although now you can get photoshop + Imageready CS2 free and it's less buggy and easier to handle, tumblr seems to have a...
2 tags
e-roiro asked: I hate you TTwTT I want Crystalloid so bad çAç And AMG the autographs <3 <3 I hope it will be sold on amazon again soon
3 tags
askhisdem0ness asked: here. just inbox me for the password. www(.)mediafire(.)com/?de7lhu7nx9o9y04 (inbox me for the passowrd.)
askhisdem0ness asked: ((excuse me, i happend to have Xenoverse(pre release edition) would you like the rar file?))
7 tags
e-roiro asked: Thank for the awesome blog. I really love Treow music, he, AVTechNO! and wowaka are my favourite musicans and I think he really needs more apprecation D: BTW, I want to buy crystalloid do you know any Amazon link?
6 tags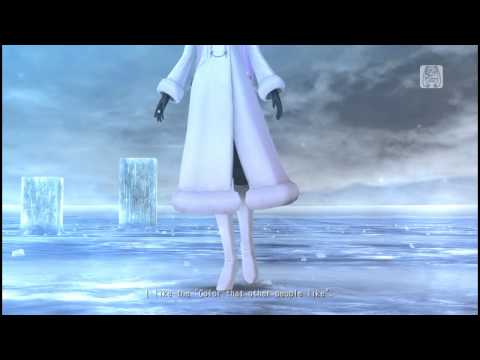 4 tags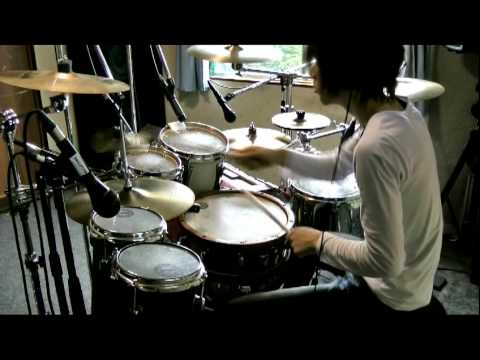 staryumaniac asked: I love the new background. Is it from Blindness?
Anonymous asked: Mmm... whats the password for the 4shared links that you uploaded ?
2 tags
Okay guys. I'm terrible at remembering birthday dates and I just realized I missed Treow's birthday twice. Wait, no, I've followed him for three years and I have never said him a happy birthday. Not even an appreciation post or such. Treow birthday: January 14th 1987 -cmisaki
4 tags
5 tags
DYE/Re:flection 8-bit version →
*sets as alarm ringtone*
2 tags
Watch
L'azur fanmade PV Source: http://www.nicovideo.jp/watch/sm19329895
2 tags
Hard-boiled Wonderland & the End of the World →
So as we all have known, the name "Treow" came from 樹(tree)or 真実(true)and the abbreviation of "end of the world" from Haruki Murakami's novel title. From that I got interested to read the book and I feel like I ought to share it here~ And nope I have not finished it but I have read 1Q84 which is from Haruki Murakami too x) -cmisaki
1 tag
staryumaniac: ELECTROCUTICA's music makes me feel at home… It doesn't matter what it is, I feel at home with it. It's what I've been looking for. What a great 900th post.
4 tags
4 tags
6 tags
3 tags
KOLLECTION+OI is up! \( ̄ー\)(/ー ̄)/
It's added in the downloads link as usual c: The lyrics is up too in their site, although I don't understand what it means. Too awesome to be known, I guess. Many many thanks, again, to the captain deadlylover for helping me getting the album. I'm sorry for the long long delay, I'm too stubborn to not ask his help because I felt I could do it by myself (¬˛ ¬ ") ...
1 tag
7 tags
4 tags
9 tags